Peak Performance Seminars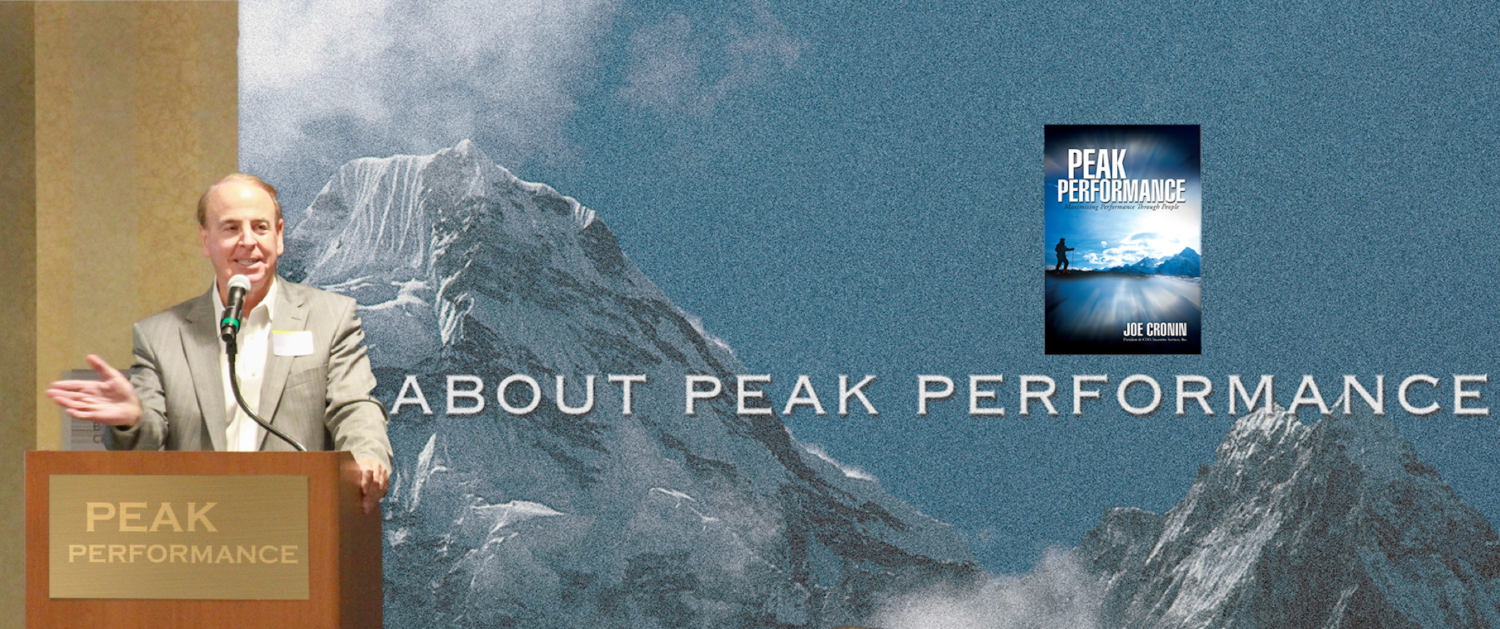 In 2002, Joe Cronin established Incentive Services University (ISU). ISU is the educational arm of Incentive Services and its purpose is twofold:
To provide information on the psychology of people motivation
To educate management teams on the principles of Performance Improvement.
Joe's systems and motivational techniques have been developed over years of experience working with hundreds of clients ranging from Fortune 100 companies to non-profit organizations that work with inner-city children. The objective is consistent; help people maximize individual and team performance.
If you are interested in having Joe or one of our ISU-Trained Consultants speak at your event, please contact the Incentive Services Marketing Department at 800.875.8284.
To purchase a copy of Peak Performance, click BUY PEAK PERFORMANCE.
Peak Performance Book Links